"Goth Rock inspired by Medieval Fantasy, featuring a rising new star in female vocalists!"
 Widely acclaimed by Music Critics, Here is Dispel's Premier CD, with Free Shipping!
"The heaviness of the music is balanced by the pure beauty of the voice of Ravensea.  Her whole persona reminds me of the great women of the medieval period. I love the way Dispel brings you back to that time. Of all the darkwave bands, Dispel might be the most interesting." Phil King – AudioFuzz
"Strange, unpredictable and utterly glorious!" Dave Franklin – Dancing about Architecture UK
CD SHIPS FREE! LIMITED TIME OFFER!
Preview The CD Here:

For a limited time, CDs SHIP FREE WORLDWIDE!
BONUS MP3 download and Illustrated Lyrics & Credits PDF included on all orders
All Currencies or, Credit Cards accepted through Paypal
Bring the Fantasy world to life:
"Who of us all wouldn't be amazed by a brand new band which plays old-school style Gothic, while evoking both classical darkness and mysticism? With no evil permeating the soul, but with an authentic taste of medievalism. Everything here speaks perfection and commitment on this great new record!" – Post-Punk.com
Featuring: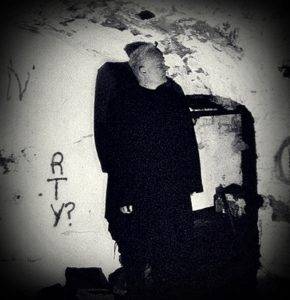 Mastered by Martin Bowes @ Cage Studios UK (Attrition)
Music inspired by Medieval Fantasy & Heroic gaming sessions:
"The songs describe the various stages of a hero's quest. Like a high priestess, Ravensea constantly hypnotizes you, supported by musicians who take you to mystical places in a spooky underworld. Their dark music makes the hairs on your arms stand straight by means of vocal decoration, so that you end up in a fairy-tale world. A nice debut, where we hear a band with enormous potential to break through." Erik Vandamme  Musiczine.net
Click the order button below and begin your quest, become part of the Hero's Journey!
CD+Digital Download only $14.95!
For a limited time, CD's SHIP FREE WORLDWIDE!
You will also receive a bonus digital download of 'LORE' and an illustrated PDF Lyrics* & Credits Booklet sent to your PayPal email after ordering.
All Currencies or Credit Cards accepted through Paypal
CDs ship within 3-5 business day
*Lyrics may contain hidden messages….
For a limited time, CD's SHIP FREE WORLDWIDE!

CD+Digital Download only $14.95!
Thank you!
Welcome to the Quest…