Get a Copy of Dispel's Premier Album, "LORE", for as Little as $1 – For 72 Hours Only!
We cannot PLAY LIVE, so we have called forth an emergency music crusade!
Because Graffitivibe UK says, "We recommend that you join us in putting Dispel on your radar. With powerful and strong female vox, this delivery is most convincing and makes you feel to the core!"
We know first hand, that not everyone has the funds to buy new music. The world has changed, we're all being challenged. We can't play out live to our fans, so we really hate the idea that someone who likes our music, might miss out because of a shortage of funds. So we've decided to offer our album at WHATEVER PRICE YOU THINK IS FAIR!
Following in the underground tradition of bands like The Sisters of Mercy, Clan of Xymox, Blutengel, the Birthday Massacre and NIN, infused with vocals akin to Evanescence and Nightwish. "Dispel are as grounded in full on Darkwave dance beats as they are channeling 'Dead Can Dance' otherworldliness." Dave Franklin UK
Produced by witchhouse prodigy Mike Textbeak and Mastered by Goth Legend Martin 'Attrition' Bowes, Dispel has gained wide music critic acclaim.
Here's where we think things get pretty cool!
Don't have much money but want the album, donate as little as $1!
Think it's worth the normal retail price of an album, feel free to pay more. We really just want You to have the music that we've worked so hard to create. We appreciate your interest and support, so pay whatever price you feel is fair.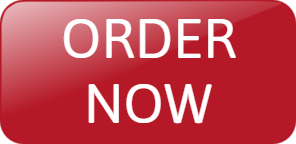 Dispel had to cancel their 2020 European tour with Goth legends Attrition due to Covid. As the music industry struggles to plan how the cards will fall. Dispel is using the time to keep busy in the studio working on their next album "INFERNO" inspired by Dante, il Sommo Poeta ("the Supreme Poet"). However, without the support of live shows and that crucial Merchandise table, the mounting studio and music video costs need to be addressed by the band, so we are asking for help from our fans, with our biggest offer ever. Pay what you want for our Album!
So click the DONATE button below, type in an amount you feel is fair, and get instant access to Dispel's 'LORE" album and discover why Fans are saying…"Of all the darkwave bands, Dispel might be the most interesting." Phil King – AudioFuzz
You will receive a Digital Download of the "LORE" LP via email, immediately after placing your donation.
Illustrated PDF Lyric & Credits booklet included!
Thank you for joining us on the heroic journey, Welcome to the Quest!