The Music Critics agree:
 "We hear a band with enormous potential to break through" Erik Vandamme – Musiczine.net
"The heaviness of the music is balanced by the pure beauty of the voice of Ravensea." Phil King – AudioFuzz
"Otherworldly & dangerous, populated by mystical beasts, magic, mayhem and mystery. And I for one like it. I like it a lot" Dave Franklin -The Big Takeover
Available in Digital Download, CD, or Vinyl!
Click below
"Inferno" Digital Download $9.99
Prefer a CD?
Click Below
"Inferno" CD + Digital Download $15.95 + shipping
Digital Download included with all CD orders!
CD Ship outside of US:
"Dante's Inferno a masterpiece, now brought to life as a musical Saga!"
Dispel transcends their musical brand of story telling on "Inferno!" An immersive conceptual album experience, with a song for each level of mortal sin. Featuring the hauntingly beautiful voice of Ravensea, as your tour guide; follow in the footsteps of Dante and Virgil into every layer of the 9 Hells. Featuring lyrics from Dante's literary masterpiece, sprinkled in with diabolic personalities from mythology and ancient lore, like an epic Dungeons & Dragons adventure! This album took two and a half years to complete.
Dispel [ dih-spel ] – Gothic Fantasy Rock, Darkwave, Gothic Metal: Hailing from the Rock Hall city of Cleveland, Inspired by spiritual quests, historic lore, mythology and mysticism. Through fantasy driven lyrics, dark melodies and driving beats; Dispel seeks to create a musical narrative into the realm of fantasy. Join Dispel on a quest to inspire and fascinate.
Bring the Fantasy world to life!
Vinyl Includes full color gatefold Insert
Prefer Vinyl – Click below
"Inferno" Vinyl 12″ + Digital Download $24.99 + shipping
Digital Download included with all Vinyl orders!
Vinyl Ships outside of US:

Join this Music Adventure…
Adventure with us into the "INFERNO"!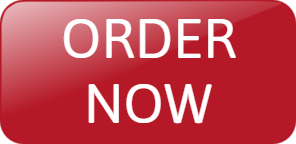 There are no comments yet, add one below.